Kevin finally caught up to me in age again! (Yeah, I'm a few months older than him…) His birthday was technically over a week ago, but we celebrated for a full week! While his actual birthday was spent celebrating with friends and family, Kevin and I decided to take off this past weekend to celebrate his birthday just the two of us. (Any excuse to get out of town for a while, right?) After Google searching nearby places to visit, we ended up choosing The Hideaway Ranch & Retreat in Bluff Dale, TX.  We spent a wonderful weekend relaxing in our cabin and visiting nearby sites.
One of the coolest things about our little trip was that we found a town that has a dinosaur theme!  No joke!  We had so much fun visiting Glen Rose, TX, and seeing dinosaurs everywhere!  (Even the aisle signs at the local Brookshire's grocery store had dinosaurs on them!)  While there, we couldn't pass up visiting…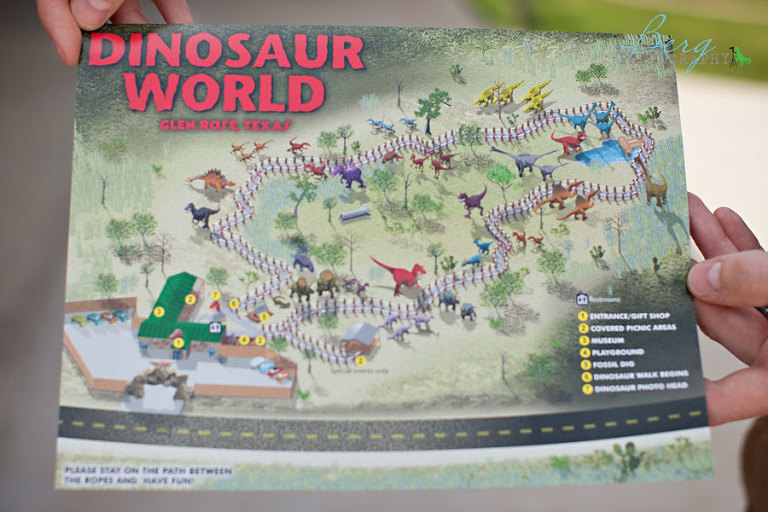 Yep! We went to Dinosaur World! It's a total tourist trap but oh so much fun if you go in with the right attitude! We had a blast walking around viewing their life sized dinosaurs.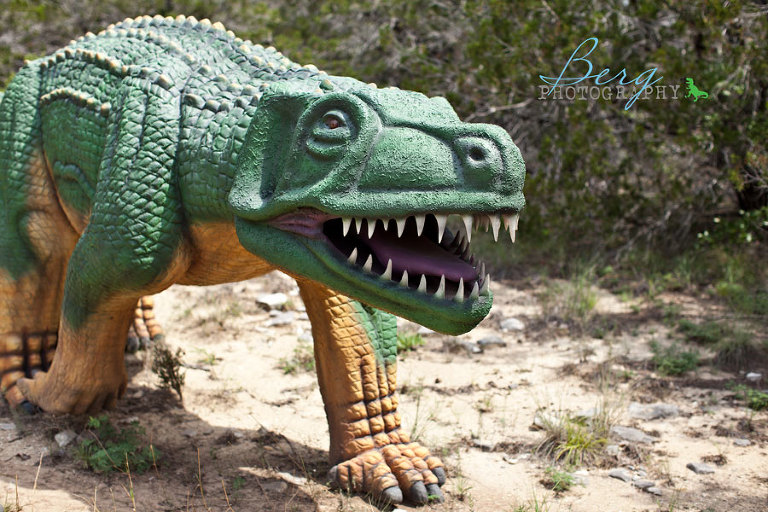 But the most fun we had was taking goofy photos. We both attempted a "run-because-they're-coming-to-get-us" photo. Not gonna lie…I think mine was better! What do you think?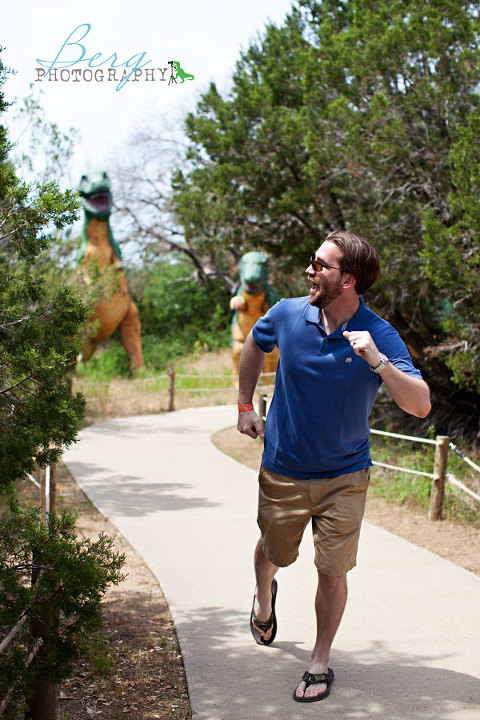 And, since Kevin made me pose for a quick photo shoot on my birthday, I made him do the same! I have an incredibly handsome husband, don't I? :)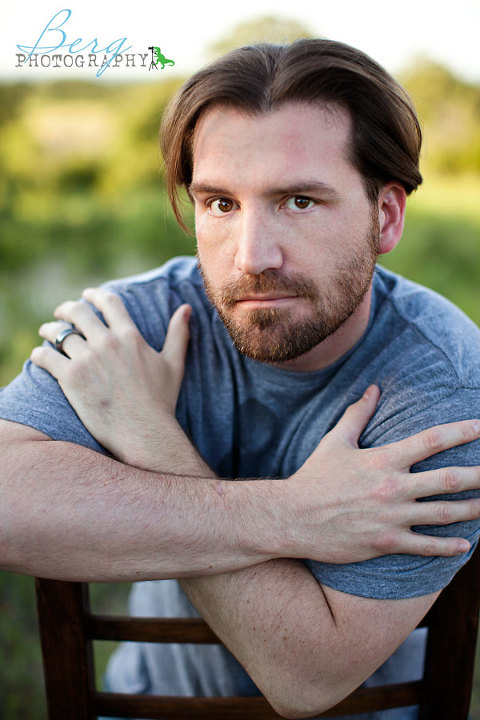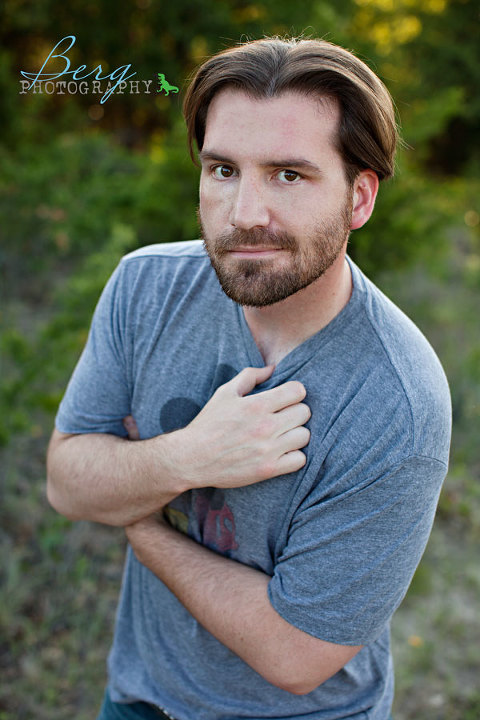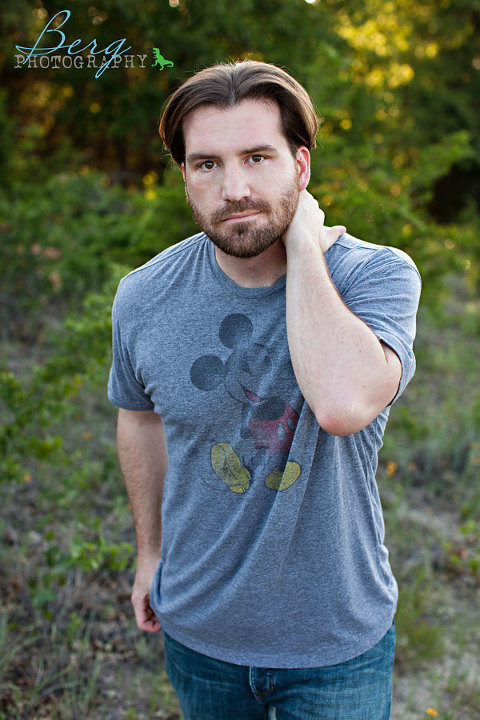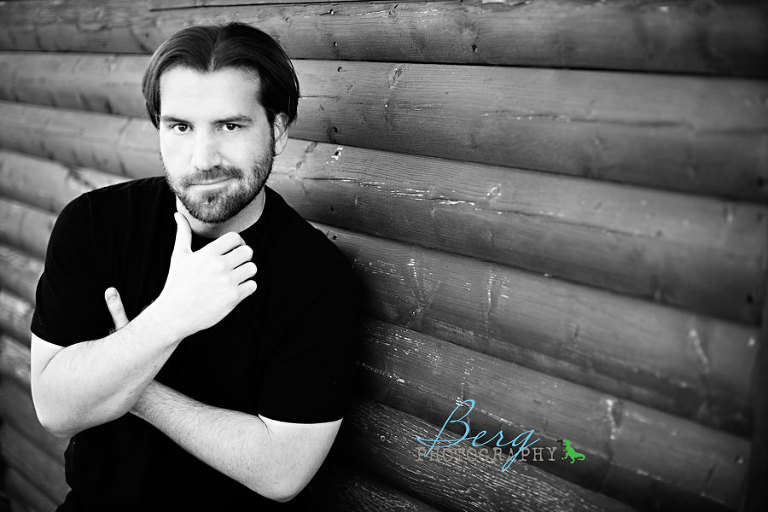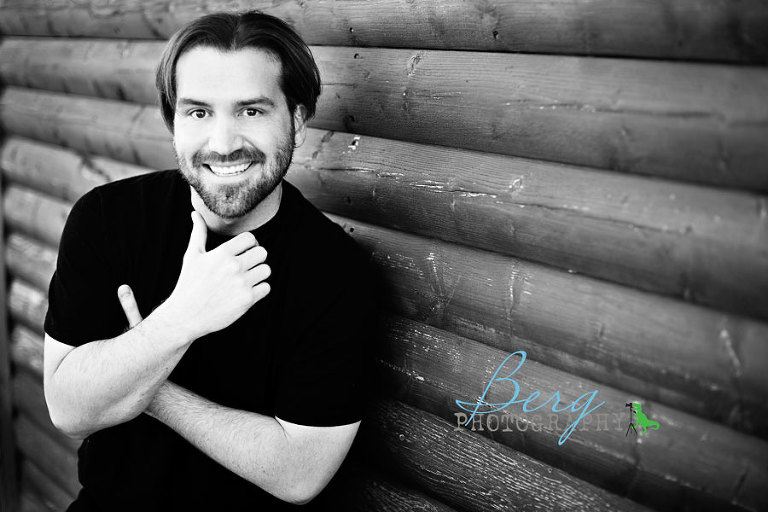 Kevin, happy birthday! I can't believe how lucky I am to have you in my life! Every year just gets better! I love you so much! To our readers, check back on Thursday to find out why we have a dinosaur in our logo!